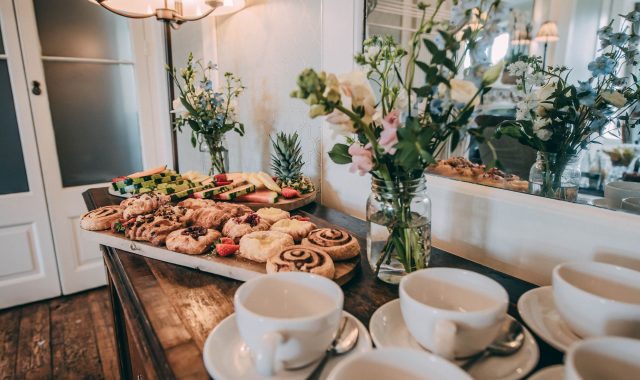 Characterful conferences
Our luxurious event spaces really couldn't be any further from a character-less conventional conference room. With double height ceilings, tapestry lined walls and south facing windows overlooking the sweeping driveway and walled gardens, your delegates are bound to be inspired.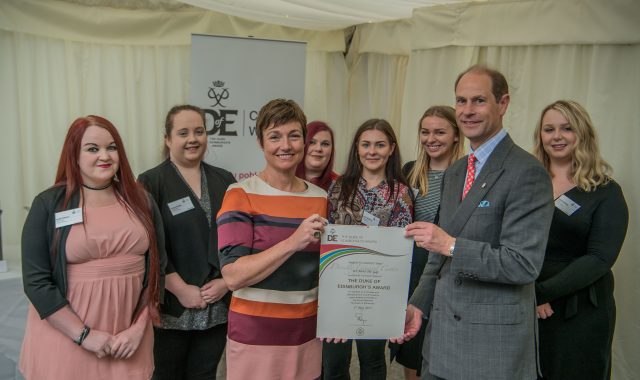 Events and team building
Whether you're seeking to arrange your corporate event day in the great outdoors or in the ornate setting of the main hall, our flexible function suites and beautiful outside spaces can cater for all your team building needs. The Gardens can be used for outdoor picnics and garden parties, concerts and screenings, assault courses and exhibitions. Inspired team building events and energetic corporate games can be easily organised and the worst of the Welsh weather kept at bay with the accompaniment of our Marquee, ensuring that come rain or shine your colleagues can take part in unforgettable events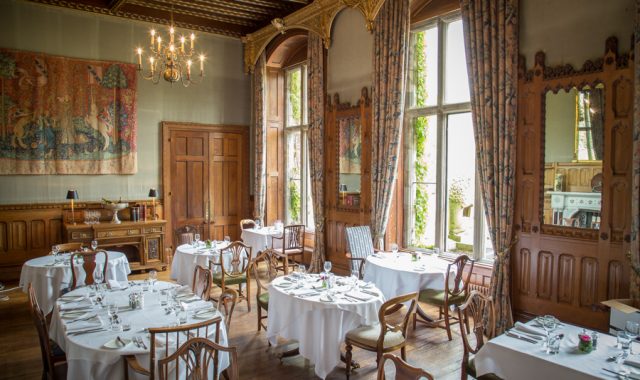 The Dining Room
Double height ceilings and lined with tapestries, the Dining Room is flooded with south facing natural light and features a huge marble fireplace. Ornately carved oak panelling and mirrors surround the room. Suitable for up to 80 theatre style or more intimate boardroom, this character-filled room is bound to energise and motivate.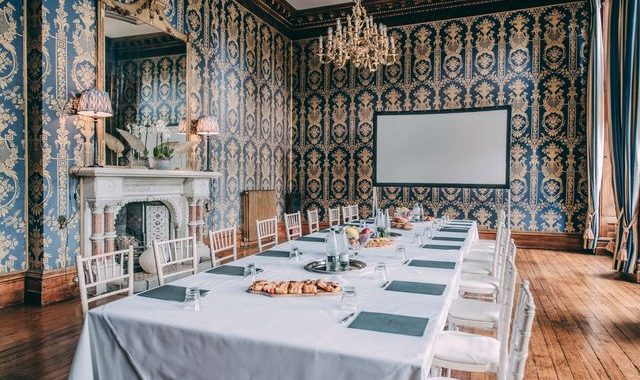 The Drawing Room
The Drawing Room is fabric lined in blue and gold and features a fresco painted ceiling with chandeliers, it really couldn't be any further from a character-less conventional conference room. Like the Drawing Room it is a double height, south facing space that provides an inspiring view of the walled garden at the front of the house. A luxurious space suitable for most layouts from U-shape for 18 to theatre for 90.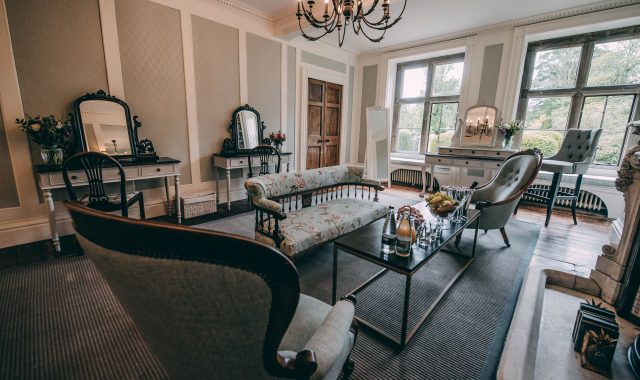 South Parlour
Used as a breakfast room for the bishops that once lived at Soughton, this is ideal for more intimate meetings of up to 20 people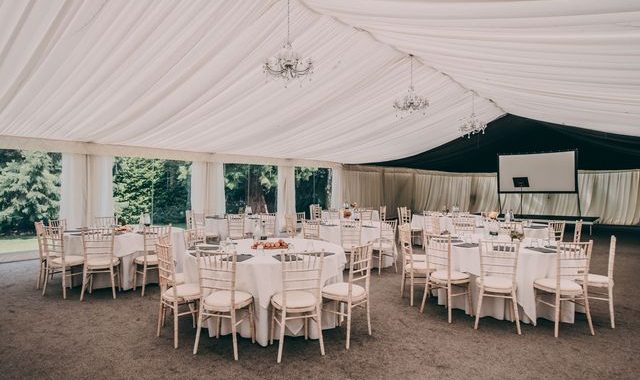 The Marquee
This elegant and modern permanent marquee compliments the main hall , a stunning space overlooking the wooded gardens and accessed directly from the house through a glass walkway. Accommodating up to 200 theatre and more to dine and party with its own bar, it comes complete with all the facilities your delegates will need, heated and fully air conditioned - a perfect space for any time of year!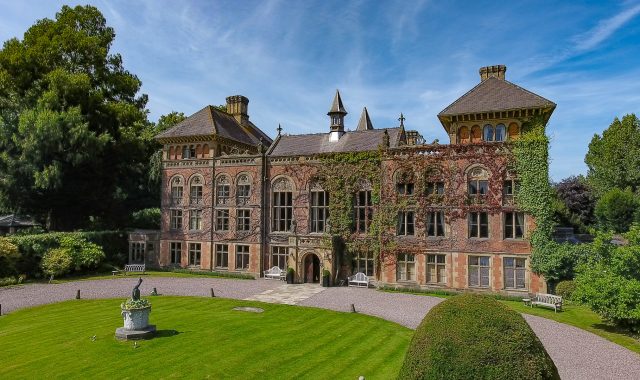 Location Hire
The Georgian architecture of the house, stunning gardens and sweeping driveway perfectly frame the newly renovated, but sympathetically designed boutique bedrooms and event spaces filled with character, double height ceilings and walls lined with tapestries. All of which are available for film, fashion or photo shoots.