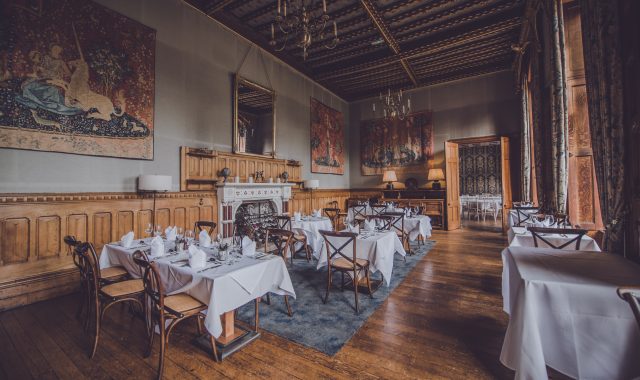 The Dining Room
Double height ceilings and lined with tapestries, the Dining Room is flooded with south facing natural light and features a huge marble fireplace. Ornately carved oak panelling and mirrors surround the room and give you a sense of space that you can make your own.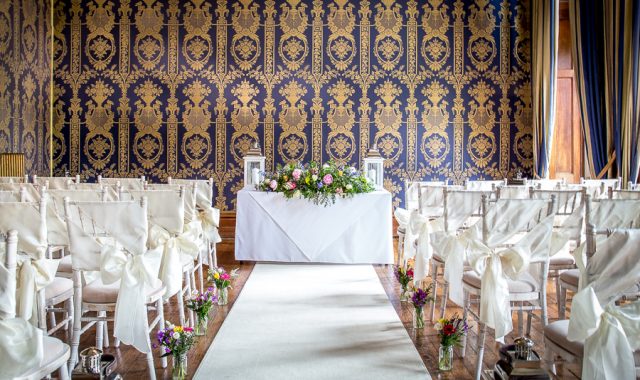 The Drawing Room
The Drawing Room is fabric lined in blue and gold and features a fresco painted ceiling with chandeliers. Like the Dining Room it is double height, south facing space that provides a magical view of the walled garden at the front of the house.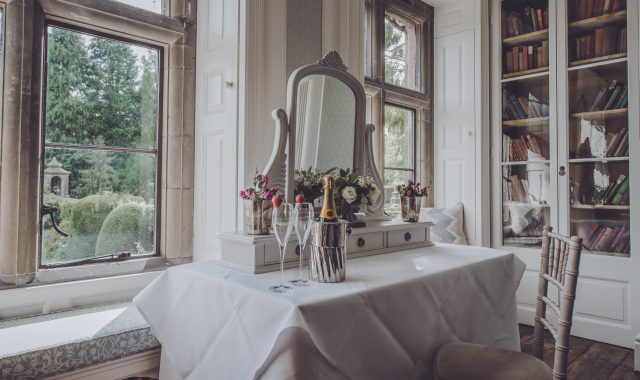 South Parlour
Used as a breakfast room for the bishops that once lived at Soughton, this is a more intimate space and suitable for private dining.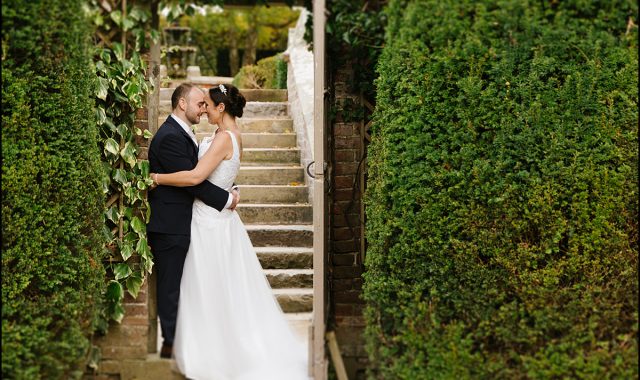 The Secret Garden
We have recently gained permission to hold ceremonies outdoors in our raised ornamental gardens to the west of the Hall. Overlooking the southern façade of the Hall, and shaded by eucalyptus tress, it provides a beautiful alternative to our indoor spaces during the summer months.

The Marquee
The Marquee overlooks the wooded gardens and is accessed directly from the house through a glass walkway. A beautiful space as it is, or dressed as you want it, it accommodates up to 200 guests and has its own bar, dancefloor and covered outside seating area.